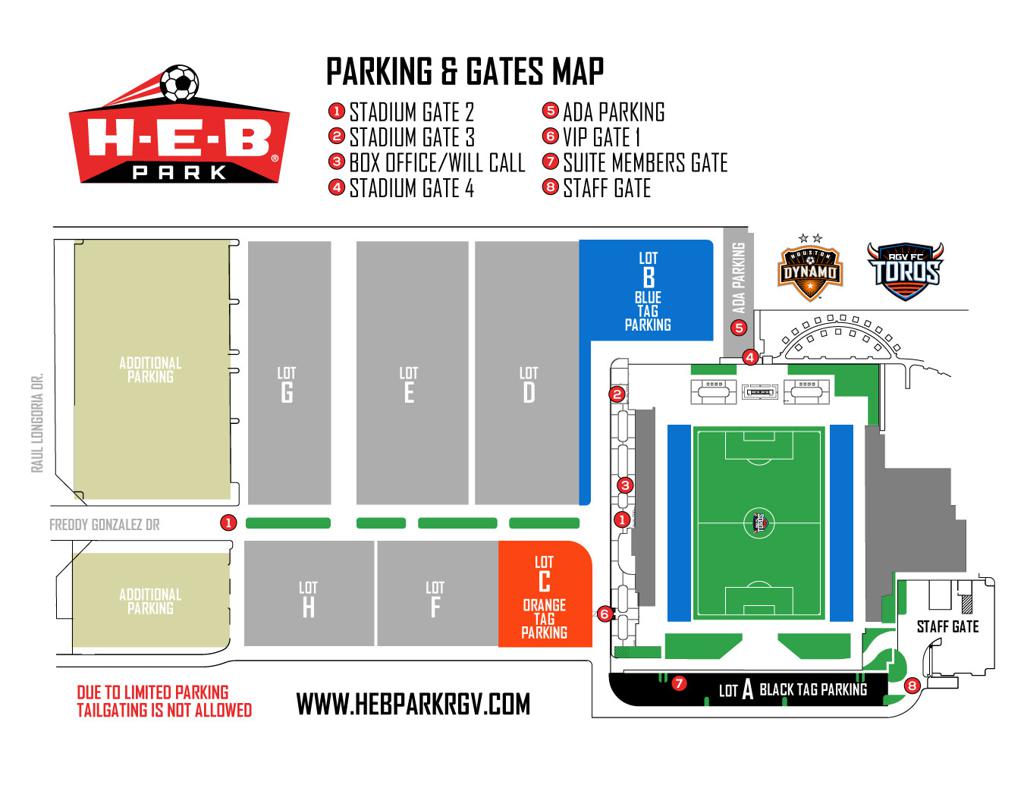 What is the address of the stadium?
1616 S Raul Longoria Rd, Edinburg, TX 78542
How much is parking?
All parking is free.
Where do I enter?
Traveling North on Highway 281
Take exit on Freddy Gonzalez
Turn right on Freddy Gonzalez
Follow instructions from the parking attendants who will lead you to the general lot or the VIP lot.
How will I exit?
All cars will be directed toward Raul Longoria Rd.